The Academy Award Ceremony is one of the most important in Hollywood. Every star, especially the most famous actresses, prepare themselves for weeks with their fashion teams for this incredible night. Usually, the dresses, the hair and the makeup are magnificent and the results of such hard work are on display.
But there were MANY cases in which something really failed and everything went totally wrong. From goth gowns to weird feather costumes, I've selected a long list of the WORST dresses to ever set foot on an Oscar red carpet. Grab your tissues, cause you'll cry… of laughter.
Angelina Jolie - 2000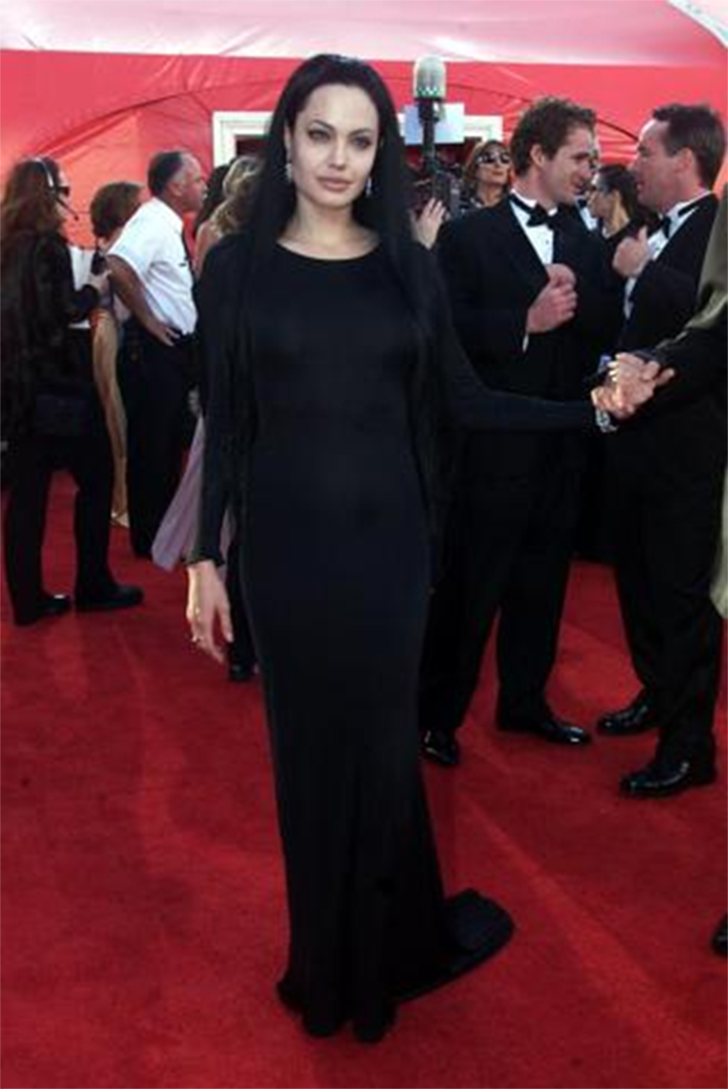 nydailynews
Angelina Jolie is one of the most beautiful women in the entire world, but her choice for the 2000's Oscar was quite a failure. This Morticia Addams look definitely didn't fit the actress, but hey, at least that night she went home with an Oscar.

Bjork - 2001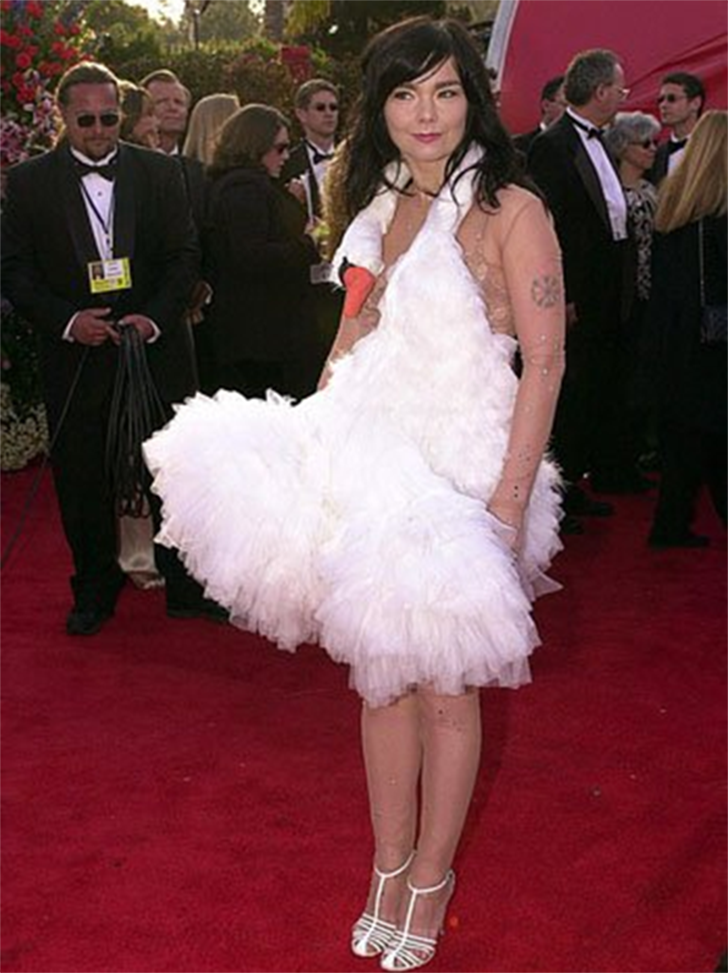 thr
I believe this is the most epic fail an Academy Award red carpet was able to witness. Nobody will ever know what crossed Bjork's mind when she decided to wear a dead swan around her body as a ceremonial dress.