Gotcha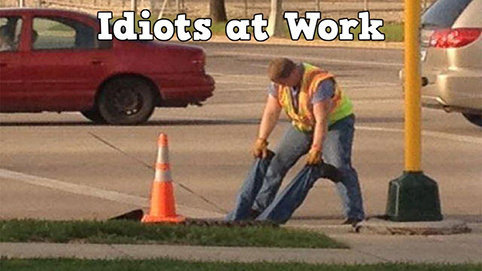 So you need to look down in that hole but you forgot the stairs at work? Don't worry, there's always a good colleague that could help you to fulfill your task.
The sky is the limit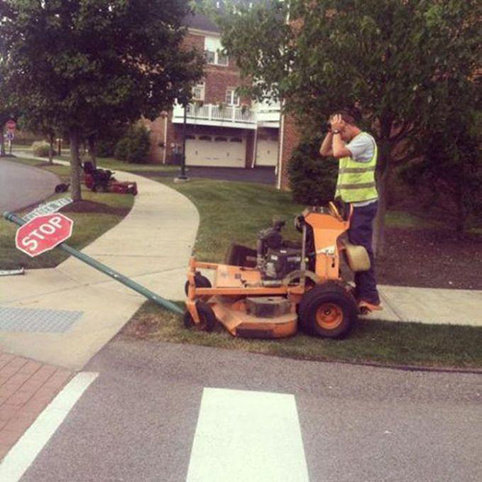 I'm thinking that the truck wasn't high enough so the driver couldn't see the "Stop" sign in front of him. Once he saw it was already too late and he regretted the bad driving.