Epic Passive-Aggressive Notes
Whaaaaat?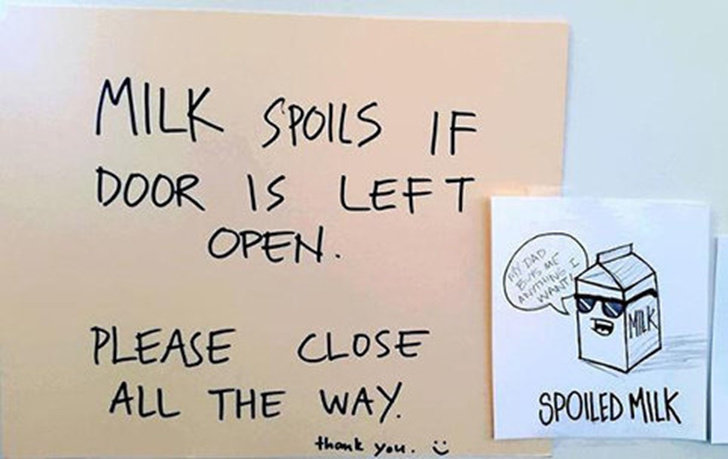 bored panda
Milk demands people to be really caring about fridges and its contents. No one likes the smell of spoiled milk and I'm pretty sure no one laughed at this joke.

Chill out!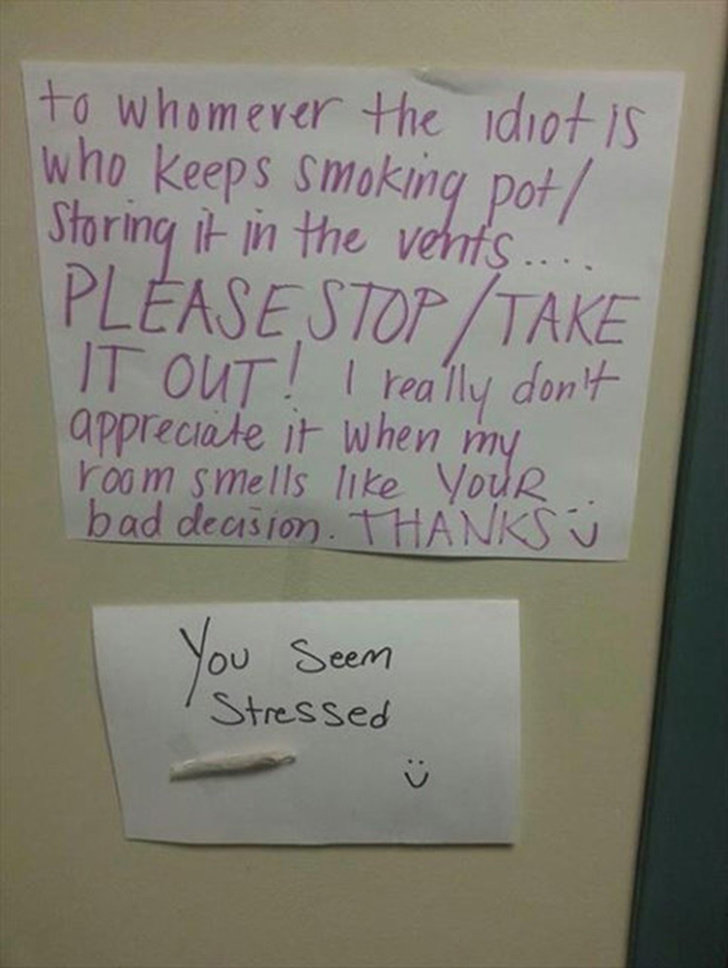 dump a day
I would call it chess! A pretty long message asking the receptor to quit its attitude and a three-word response that left anyone thinking about decisions in their lives.