Chocolate Hedgehog Cake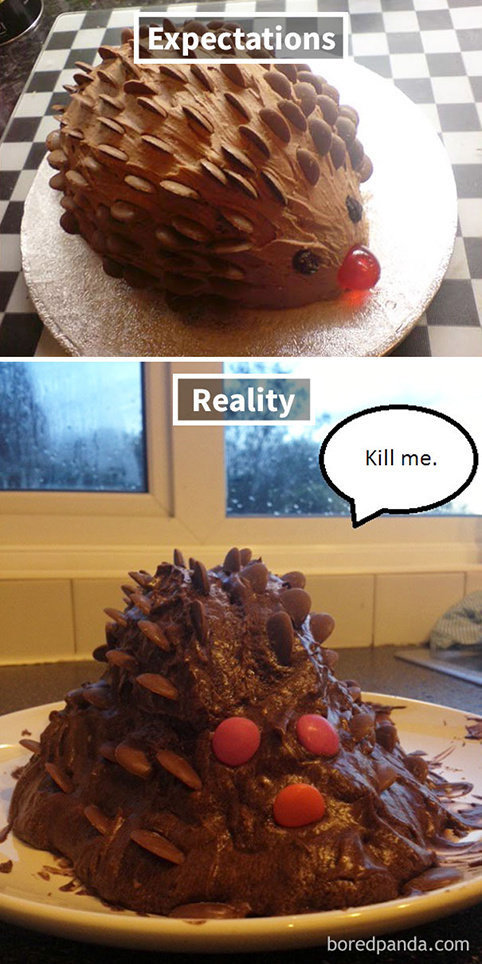 We love hedgehogs and cake so what's better than a combination of them? This attempt at making a chocolate cake with the shape of a hedgehog was just awful. Yikes.
Pretty Cat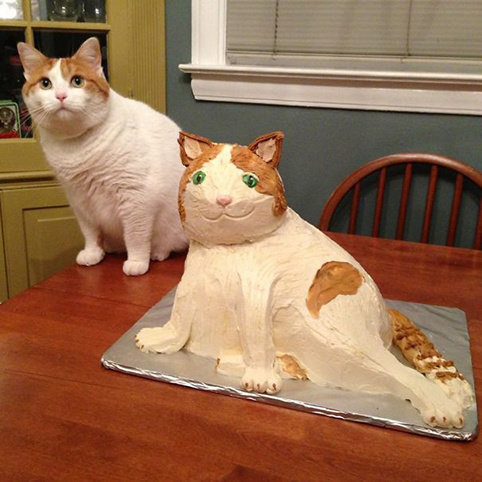 That cat doesn't seem to care that the cake doesn't look like him. Those eyes are super creepy but the cake actually looks delicious and we want to try some!