Why the guns?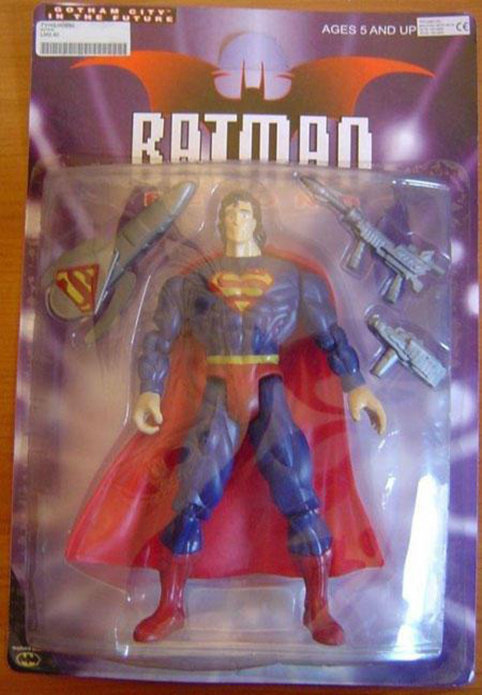 Ok, you could live inside of a box and don't know the difference between Batman and Superman. This could be even a packaging mistake. But why does this Superman have guns?
This shouldn't be for kids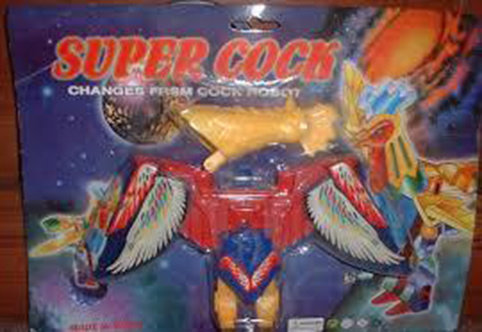 Yeah… probably the factory responsible for this toy wasn't thinking of anything naughty. However, I don't think that every family could see this as the perfect children toy.