Actors Posing With Their Stunt Doubles.
We tend to think that our favorite actresses and actors are capable of doing anything. But there are certain things, mostly dangerous things, that can only be done by qualified and trained people who studied and practiced to become stunt doubles. They often look alike our favorite stars and many many times, they work with them in several movies and sometimes become friends with the stars! I have collected 50 awesome photos of actresses and actors posing with their stunt doubles. From Emma Watson's to the game of thrones stars' doubles, here are the 50 photos for you to enjoy!
Johnny Depp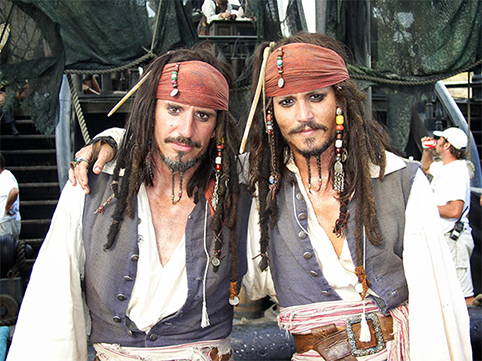 This is awesome! Johnny Depp and his stunt double Tony Angelotti shooting Pirates of the Caribbean look quite exactly the same! It is extremely difficult to distinguish them. Lol.
Elijah Woods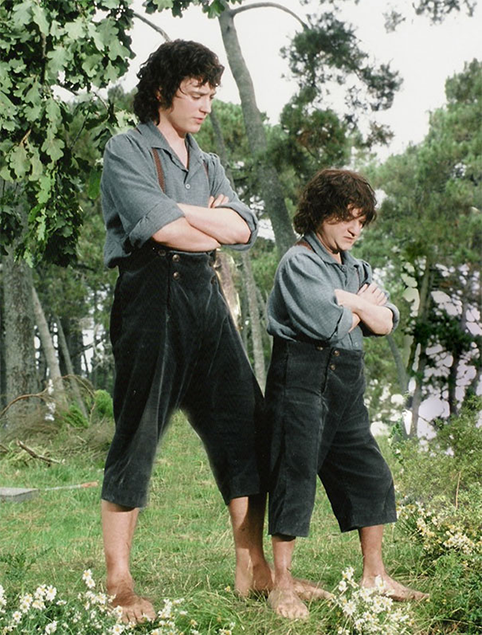 I love this photo of Elijah Woods with his scale double Kiran Shah on the set of Lord of the Rings: The Fellowship of the Ring. Kiran looks like a tiny version of Elijah and he looks really cute.