Death may not seem like a funny moment and yes, indeed, it is not. The parting of a loved one is a painful path we all go through at some point in our lives and grief is a necessary yet sad stage of it. However, some people thought of this before leaving this world and did their best to comfort their loved ones and try to give them a smile from the afterlife with these creative, hilarious and brilliant tombstones so whenever they decide to pay a visit and their respects in the cemetery, they still manage to somehow have a good laugh and remember them as they probably were when they lived: amusing, smart and unforgettable.
Veteran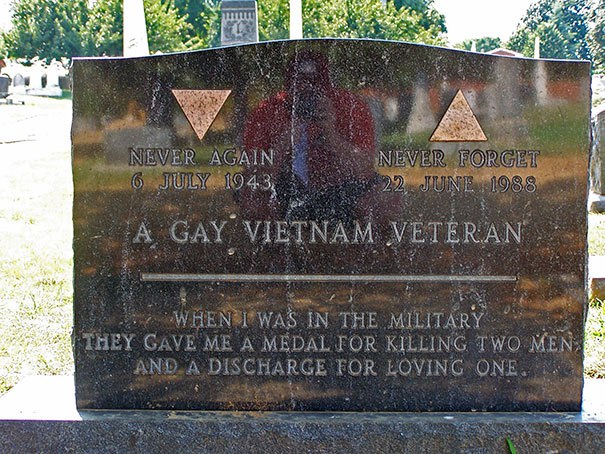 This war veteran found his revenge in his tombstone and we find it brilliant: stick it to the man from the afterlife! He wasn't able to live his truth but he was able to say it out loud in his death.
Watch out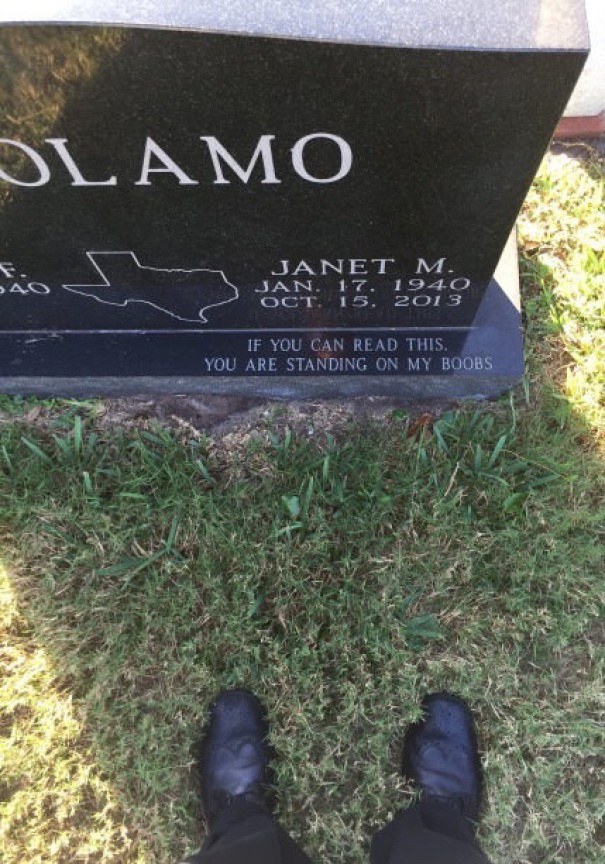 It is simple, it is witty and it's most definitely fun: please when you pay this funny lady a visit avoids standing on her breasts: if you couldn't do it when she lived, don't do it now she is gone, please.